IWCO students meeting in Stockholm (Sweden).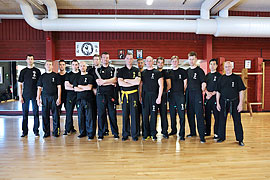 IWCO-Sweden and IWCO-Russia students meeting was held August 24-25, 2013 in Stockholm (Sweden).
The meeting included: Chi Sao between students, IWCO master class and excursions.
IWCO thanks to Instructor IWCO-St.Petersburg Osman Dinaev and Instructor IWCO-Sweden Robert Kenneryd for their help in organizing this meeting.